<![if !vml]>

<![endif]><![if !vml]>

<![endif]><![if !vml]>

<![endif]><![if !vml]>

<![endif]><![if !vml]>

<![endif]><![if !vml]>

<![endif]><![if !vml]>

<![endif]><![if !vml]>

<![endif]>
<![if !vml]>

<![endif]>
<![if !vml]>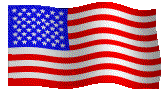 <![endif]> Web Links <![if !vml]>

<![endif]>
Other Impressions we do:
8th New York Heavy Artillery (our Impression at Fort McHenry)
Reenacting Units:
Third Maryland US Infantry (sister unit)
7th PA Vol Infantry (sister unit)
1st Maryland "old line" Revolutionary war
Sutlers: (retailers that sell period items)
General supplies, One stop shopping
S & S Sutler of Gettysburg - Quality CW clothing and supplies
Regimental Quartermaster – Nice mix of quality and lower cost products.
Chris Daley Reproduction Uniforms
Chas Childs County Cloth Quality uniforms, patterns, cloth
NJ Sekela Quality uniforms, camp gear, civilian items
BrigadeSutler Lower end (cheaper) uniforms, gear, tents, etc. Carries most CW repro firearm brands
Stony Brook Company Quality trousers
Wambaugh, White & Co Quality uniforms

Hats
Dirty Billy's Hats - Quality reproduction hats
Guns
Zimmerman defarbed guns and weapon repair
Loyalist arms custom guns, etc
Lodgewood – Quality period weapons
Steen Cannons For people with a "size" issue
Leather gear
J. Lammers & Company Period leather gear
Dell's Leatherwork – Quality leatherwork
Other
RobertSzabo Period style photography
Beaver Buckets Period barrels, buckets, washboards
Village Tinsmith Quality cooking and camp items
Sullivan Press – Reproduction Books, Documents & Stationary
Bent's – Period Hardtack by a original manufacturer
Scott Hams Nice slab bacon

Footwear
Period Civilian items
Corner Clothier Quality civilian clothing
Ezra Barnhouse Quality household and accessory items
Event Sponsor Sites:
Fort McHenry National Monument
Maryland Unit Historical info:
Maryland Archives History and rosters of Maryland Volunteers
Articles:
Drill
Customs of Service Duties of a non-commissioned Union reenactor
Gilham's Manual Early war drill manual
Animated Drill Basic drill explained
Heavy artillery 1850 Drill manual
Bugle Calls MP3s of the common calls
Bugle Calls midi format
Silas' Library A good list of articles and period manuals
Equipment
Lazy Jacks A list of articles on period clothing, etc.
Other
Civil War Railroad "Monitors" Armored trains in the American Civil War
Watchdog Civil War reenacting and preservation news
General CW info:
US Army Heritage Center at Carlisle PA
National Civil War Museum national museum in Harrisburg PA
Civil War Homepage - Good source of general history
Dakota State U ACW - good list of general CW links
Official Records of the War – Searchable E-book
NPS Soldiers And Sailor's – Find info on an ancestor or CW unit
Union Regimental Index (Dyer's) – Histories of the Union Regiments
Ironclad's and Blockade runners The Ships of the naval war
Home of the American Civil War Website Large database of Civil War links
Other CW:
Civil war lesson plans Teaching resources from the Civil War Preservation Trust
Sons of Union Veterans (GAR)
Authentic Campaigner
Civil War Reenactors Web Forum
Baltimore Civil War Roundtable
Cheasapeake Civil War roundtable
Civil War Preservation Trust Battlefield Preservation
CW Games
Mad Minute Games – Producer of excellent 3d civil war simulation wargames
HPS Games – John Tiller's Classic historical computer war games
American Civil War gaming club
Historical Miniature Gaming Society, East
The Miniatures Page – CW gaming forum
MMP Great Campaigns of the American Civil War – Charlie Kibler's games
Matrix Games – John Tiller's (our Charlie Kibler's) Battleground and AGEOD's civil war among many other titles
Totem games – Civil War Ironclads
Send mail to the web master with questions or comments about this web site or the unit.
With the nature of web rot please report any broken links
Last modified: Oct 2011
Best viewed on Internet Explorer 7, Mozilla Firefox 2.0.0.11 or better
copyright 2003 First Maryland Volunteer Infantry Regiment US