<![if !vml]>

<![endif]><![if !vml]>

<![endif]><![if !vml]>

<![endif]><![if !vml]>

<![endif]><![if !vml]>

<![endif]><![if !vml]>

<![endif]><![if !vml]>

<![endif]><![if !vml]>

<![endif]>
<![if !vml]>

<![endif]>
†† <![if !vml]>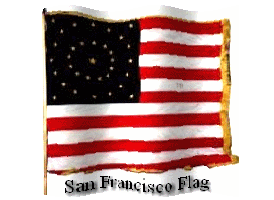 <![endif]>†Calendar of Events† <![if !vml]>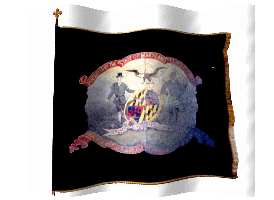 <![endif]>
2013
†(Click underlined event name to go directly to event/location website)
Date

Event Name

Description

Contact person(s)

Member Registration

deadline

Member Cost

(spectator cost may vary)

Location

Feb† 16, 17

Winter Drill/

Unit Meeting

Unit Drill and living history during daylight/ Unit meeting Sat evening Schedule voted upon, rule proposals, NCO election, etc.

$$ (unit dues)

webmaster

None

Membership dues $20 for the year

Ft McHenry, Baltimore, MD

Mar 2 & 3

National Regiment

NCO school

Improve your impression under the tutorship of senior NR staff

NR event

Chip Smith

--

$35 plus hotel

Gettysburg, PA

Mar 10

Saint Patrickís Day Parade

Show your Irish pride by marching thru town

--

--

--

Baltimore, MD

April 1

April Foolís day

Unit dues day (seems fitting)

$20 individual or family

Apr 5 & 7

Chancellorsville Tactical

Judged tactical battle event on part of original battlefield

Elf Mess

EJ Nash

March 1 or when reach max number of 500 men

$25

Germanna, VA

Apr 13 & 14

Gettysburg LH

Living history demonstrations on the battlefield at the PA monument.† Warm-up for the 150th

--

--

--

Gettysburg, PA

May 3 & 5

Battle reenactment

NR max event

--

--

By March 1 = $15

By April 30 = $20

May 1 to 5 = $35

(Mess fee of $12)

Spotsylvania, VA

May 27

Memorial Day

at Loudon Park

Memorial day service

Tom Carlson

--

--

Baltimore, MD

June 8 & 9

Fort Delaware LH

Living history demonstrations (Heavy artillery) at historic fort

--

--

--

Delaware City, DE

June 30-July 3

150th Gettysburg LH

Living history demonstrations on the battlefield at the PA monument

NR max event

Tom Carlson

when reach max number of 200 men

Mon, Tues + Wed $40 + $20 = $60
Mon or Tues + Wed $16 + $8 + $20 = $44
Mon and Tues only $16+$16 + $20 = $52
Mon or Tues only $16 + $20 = $36
Wed only $8 + $20 = $28

Gettysburg, PA

July 4-7

150th Gettysburg (GAC)

Battle reenactment

NR max event

--

March 31

$35

Gettysburg, PA

July 27 & 28

Landis Valley LH

Living history demonstrations at historic village with the 53rd PA

--

--

Mess Fee?

Lancaster, PA

Aug 3,4

Fort McHenry LH

Aftermath of Gettysburg

Living history demonstrations

(as 8th NYHA) at historic fort

--

--

--

Baltimore, MD

August??

--

--

--

--

--

--

Sept 14, 15

Antietam LH

Living history demonstrations on the battlefield with the 3rd MD

--

--

--

Sharpsburg, MD

Sept 20- 22

Mega battle re-enactment

Elf Mess

EJ Nash

--

$20

Mountain Cove Farms, GA

Oct 5,6

B&O Steam day

Living history with period steam engines at the historic Baltimore Railroad museum.

--

--

--

Baltimore, MD

Oct 12, 13

Great Falls LH

Living history demonstrations at historic toll house on the C&O canal with the 7th PA

Chip Smith

--

--

Great Falls, MD

Nov 9 & 10

Veterans Day LH

Living history demonstrations at the VFW to honor our nationís veterans

Max unit event- Paid event

--

--

--

Grasonville, MD

Nov -

Remembrance Day (NR)

Parade thru town to end the campaign season

NR max event

--

None

None

Gettysburg, PA

Dec. -

-

-

--

--

?

-

Jan 2014

Winter Drill/ meeting

To be announced

--

None

None

To be announced
3rd Maryland Company A Schedule†† 7th Pa Reserves Schedule
(NR) official National Regiment event
(ELF mess) not a voted on unit event, however members attending as a group.
$$ registration cost
(Kit)† Martha will bring full company kitchen
Event deadline is last day to register as a re-enactor at the lowest cost.† Please check the event website for additional deadlines.†
Please check back here for updates, additions and changes.
Please check back.† Dates, information and events are subject to change.
If you are hosting an event and would like the 1st MD to attend, please try to contact us by December for the year before the event (i.e. we are taking proposals for 2013 & 2014 at this time).††
Send mail to the web master with questions or comments about this web site or the unit.
Page last modified: Mar 2013
Best viewed on Internet Explorer 7, Mozilla Firefox 2.0.0.11 or better
copyright 2012 First Maryland Volunteer Infantry Regiment US